2016 IRPC Winners. "Fertilization Reggae" and "The Lion Man"(5th International Reggae Poster Contest)
2015 IRPC Winner. "24.7.365" (International Reggae Poster Contest)
This year the IRPC received 1664 submitted posters with submissions from 780 designers from 84 countries. 100 Posters were selected Winners.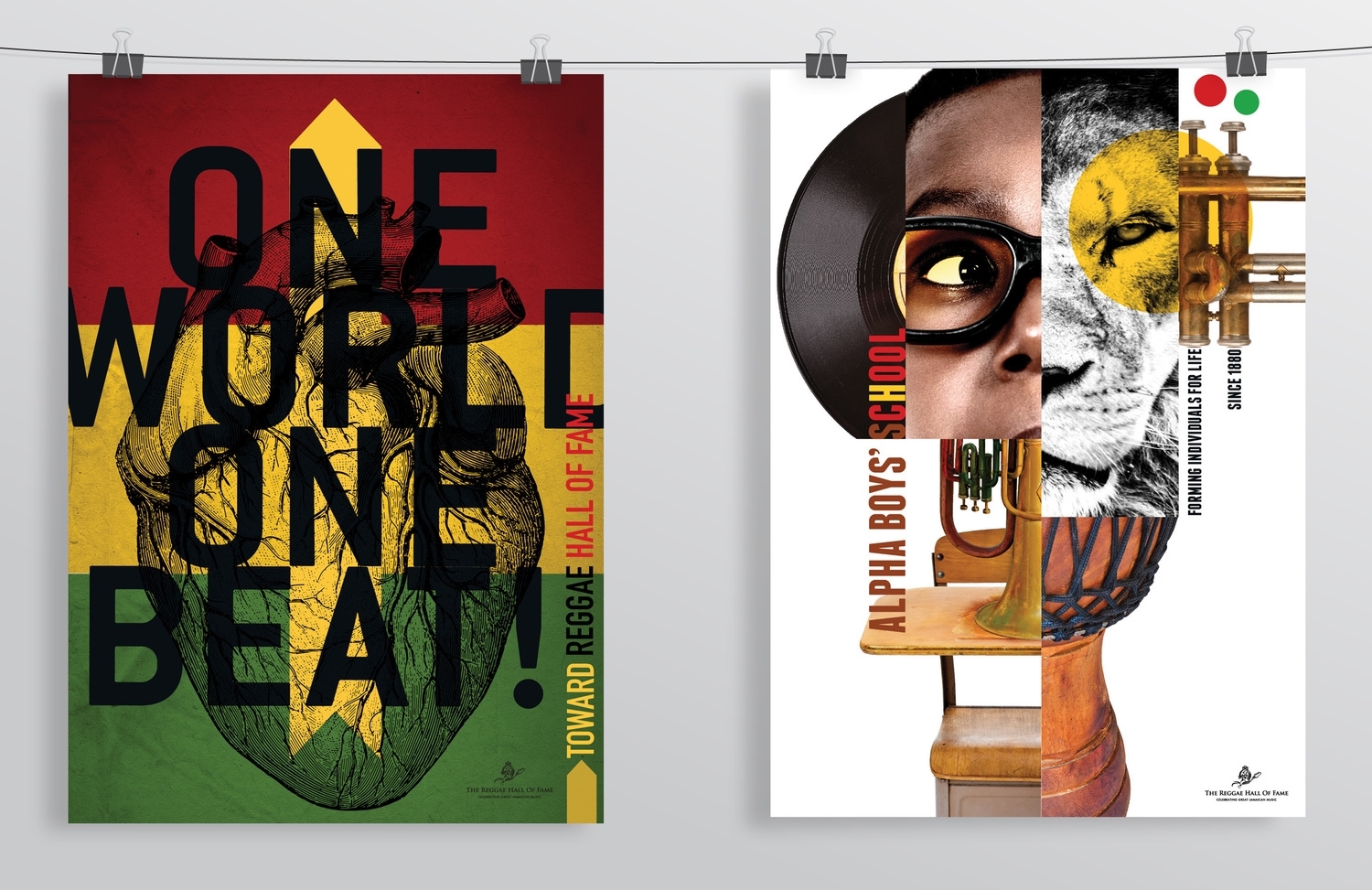 2014 IRPC Finalists (Internationa Reggae Poster Contest)
These two Posters were in the final selection of 100 Winners 2014. Take a look to the other entries selected at International Reggae Poster.
The Big Bang Theory
Set design and collateral material for TBBT talent visit to Brasil 2012.
BBC HD
Magazine advertising and art direction for launching campaign. "BBC HD LAUNCH IN BRAZIL" and Upfront event.
PromaxBDA Latinoamerica 2012_Silver. Overall Print Ad
The Big Bang Theory
Set design and collateral material for The Big Bang Theory talent visit to Mexico 2009.
2009 PROMAX WORLD GOLD AWARDS. Trade Print Campaign
AXN Posters.
Promotional Posters for AXN. Printed with metallic inks and spot UV. 24x36 in. "POSTER" GOLD BDA MEDALLION 2004.
Interior Design. HBO Office in Miami.
Design and final artwork for conference rooms of the new HBO Latin American Office. More pictures at 3ciclo blog.
HBO Latin America Originals. Sales Kit 2014
Sales Kit. Box and One Sheets promoting HBO Originals. More pictures available at 3ciclo's Blog
SONY Yacht at NATPE
Set design for SONY at NATPE Convention.
Telemundo Internacional SCREENING NATPE 2017
TELEMUNDO GLOBAL STUDIOS Screening NATPE MIAMI 2019
Branding. Artisan Kitchen & Bar
Logo Desig. "6666" Video Installation by Rafael E. Rodriguez B.
Branding
Logo design for Yare Films. And Boteka.
Branding
Logo design for Vega's burgers & beers. And CIC Media.
Branding. Next Great Baker
Logo and graphic elements for Next Great Baker. Discovery
Branding. Barroco Cigars
Logo and Package design. More about BARROCO's design at 3ciclo's blog
Award of Excellence. FLORIDA PRINT AWARDS 2012. Designed by 3ciclo, printed at Franklin Dodd Comunications
Telemundo Internacional. Magazine Print Ad Campaign. "Strong Female Characters" PromaxBDA 2015 Global Excellence_Bronze. And PromaxBDA Latinamerica 2014_Silver.
Telemundo Internacional. Magazine Print Ads.
HBO LATAM and WARNER CHANNEL. Magazine Print Ads.
"Dueños Del Paraiso". Brochure. Telemundo Internacional
"Masters of Paradise". 2016 Promotion, Marketing and Design Finalist. GLOBAL EXCELLENCE PromaxBDA 2016.
The Sopranos (Press Kit Warner Channel_inside)
The Sopranos (Press Kit Warner Channel_Outside)
BBC. All Eyes On Latam (detail)
"ALL EYES ON LATAM" BBC Latam @ London. Graphic Package and Concept
Magazine Ads
WORK